Depending on the purpose, steel balustrades complement the interior design or finish the exterior of the house.
Our balustrades are the virtuosity of artisan blacksmithing. Hand-forged by experienced blacksmiths, they are second to none, impressing with their craftsmanship.
We create interior and exterior balustrades, in stainless steel and powder-coated.

We construct unusual forms from steel, which are not only functional furnishings for the home, but most importantly are in sync with it. We offer a wide range of designs to suit different interior styles. We create steel balustrades ideal for modern and industrial spaces, richly decorated for design connoisseurs and classic forms for traditionalists. We design, manufacture and install powder-coated and stainless steel interior balustrades.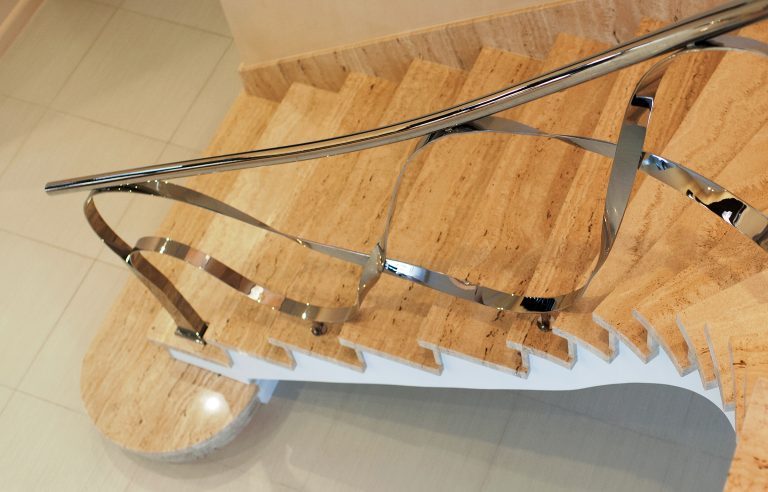 Top quality materials and weather resistance are the main features of outdoor balustrades. We create exterior balustrades designed to protect stairs, landings, balconies, terraces and more. We offer steel balustrades with uncommon aesthetics, matching the body of the building while maintaining the style and physiognomy of the style of architecture. We design, manufacture and provide installation of outdoor balustrades made of stainless steel and powder-coated. We make a variety of forms of wrought iron railings, with high resistance to corrosion.
We will be happy to help you choose the optimal solutions for your planned investment.
Get in touch with us!
Do you need unusual solutions for your home or business? Are you considering an original finish for your space using steel?
Let us introduce you to our offer!