A fence is a showcase of a house, a representative vestibule of it, whose primary function is to outline a safe space, delineating the home comfort zone.
We create functional and outdoor-resistant fencing systems, tailored to the individual needs of our customers, which harmonize with the environment.
Our fences are designed by high-end design designers, so they have a unique characteristic of versatility, making them, depending on your needs, like a chameleon, find their way into almost any environment.
Explore versatile, elegant and functional powder-coated steel fences, gates and wickets, ensure the security and harmony of the space next to your home.

A-Line fences, thanks to the use of vertical steel shapes, visually similar to lamellas, allow to achieve an unusual effect of elegance and sophistication. The horizontal slope of steel, at the top of the span, emphasizes the novelty jam, adds character and mannerism, marking the original pattern of the fence. Line A steel fences are ideal for lovers of classic solutions with a touch of individualism.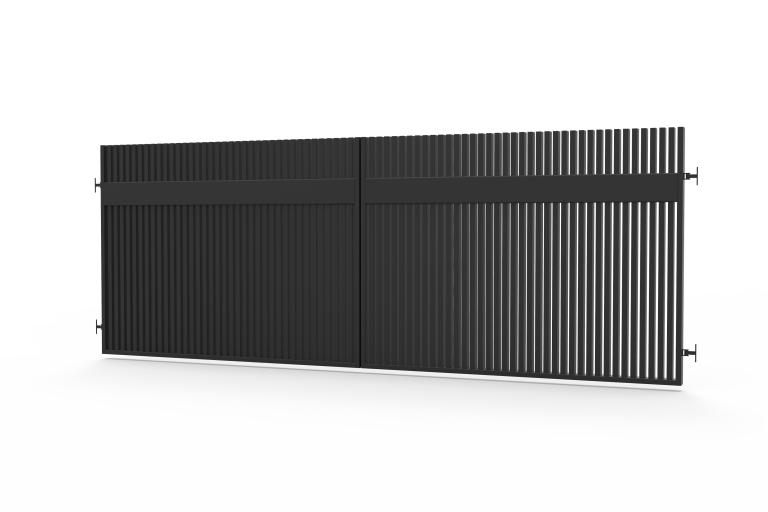 B Line fences are characterized by an extremely simple, yet sublime design, which impresses with consistently ordered rows of steel. The highest quality steel and precise finishing, allow you to enjoy your choice of our fences for many years. B Line steel fences perfectly meet the needs of those who bridle between modern and minimalist tastes, where uniform forms and methodical shapes, are the mainstream of style.
For us, nothing is impossible
Do you need unusual solutions for your home or business? Are you considering an original finish for your space using steel?
Let us introduce you to our offer!